The Afterimage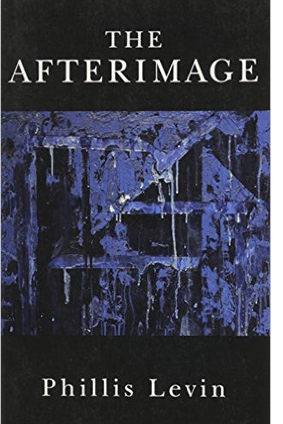 Copper Beech Press (January 1, 1995), 64 pages, paperback, 5.8 x 8.8 inches
ISBN-10: 0914278673 / ISBN-13: 978-0914278672
Purchase: Amazon
PRAISE
"In the elegant formulations of her second collection, The Afterimage, Phillis Levin explores the gaps and forges the links between language, thought, and matter. She is an 'alchemist of the vernacular' whose clarities are hard-won and whose mindfulness is lit by a passionate flame."
—Edward Hirsch
"Phillis Levin reaches beyond form and beyond occasion to draw in a deep, light mystery: the world we know and yet do not know, until we meet it here in her mercurial poems."
—Jean Valentine
"Her strong statements, too severe to be lyric merely, are mostly recuperations of the sacramental from our metropolitan or provincial lives. As in the masterful "Prologue/Epilogue," the poet is concerned with the degree to which we approximate, coincide with, or miss utterly the mythical instances so surprisingly vouchsafed by our existence. She envisions, rather like Christina Rossetti in this, the cost of such missing, and the ecstasy of such coincidence—of equal necessity to her poetics, which is cautery."
—Richard Howard
"The temperament of Levin's poetry is both spiritual and philosophical. If the world flashes with epiphany, we must also interrogate it with reason…. At her best, Levin's passionate engagement redeems the world's apparent randomness into meaning."
—Robert Schultz, The Hudson Review
The poems of Levin's second collection embrace loss and rapture. Meticulously observant, she captures the paradox of our connection with and distance from others. After sitting comfortably on a subway ride between two women, one reading a bible and one spinning a small globe, she encounters a man—"ill-kempt, jagged, harsh, / And capable of violence..."—whose isolation suggests "never been touched / By the world or its words." She readily sees the significant in such dailiness as making beet soup. Plumbing the classics, religious themes and personal memories, she searches almost religiously, although she rejects "the easy/ Mysticism of my classmates" and formulas for easy solace. Levin speaks powerfully from a place "Between detachment and wonder."